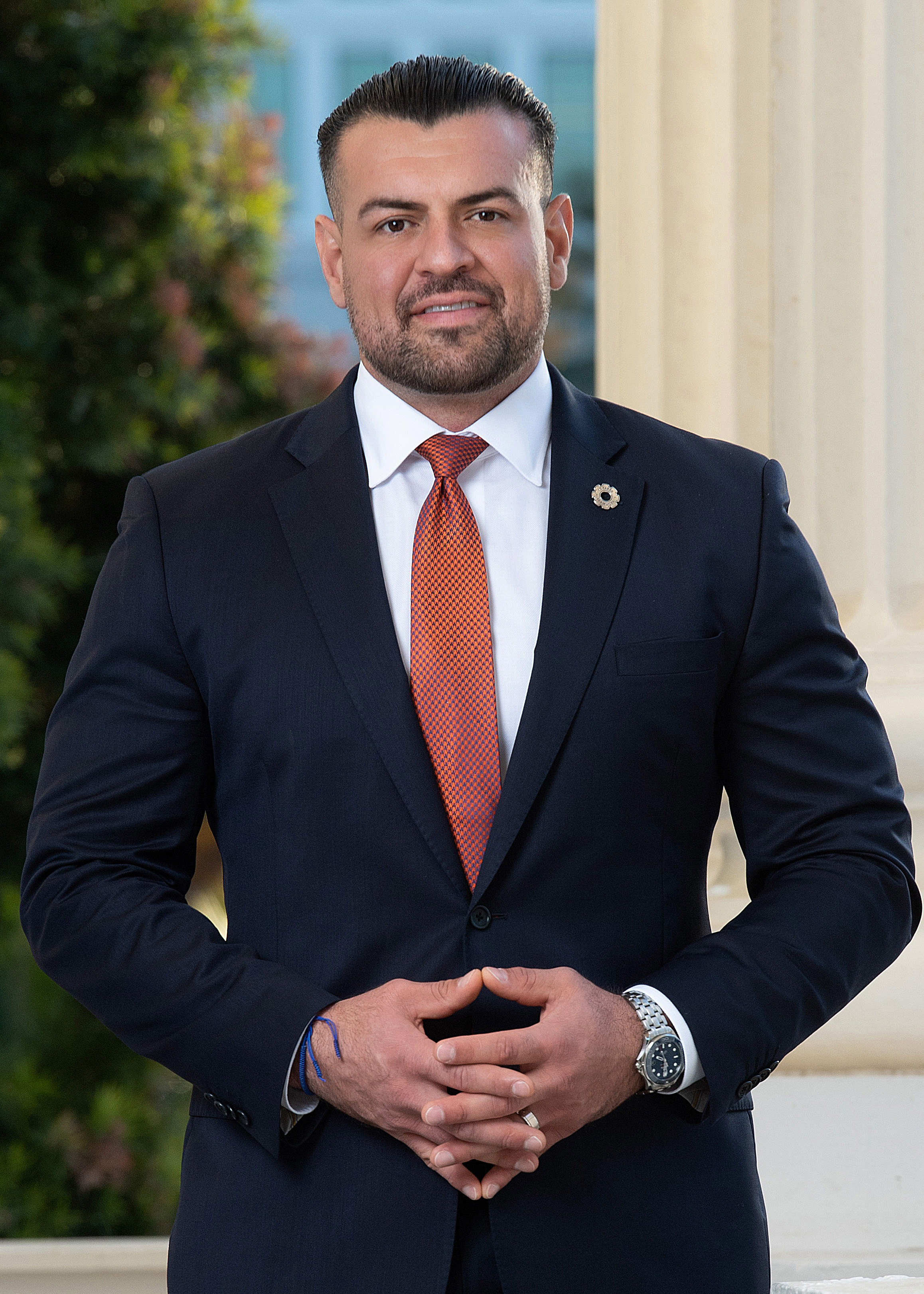 Avelino Valencia was elected to the California State Assembly in November of 2022 to represent the 68th Assembly District, which includes the cities of Anaheim, Santa Ana, and Orange.
Avelino grew up in Orange County, the son of immigrant parents who built a successful small business. He attended local public schools from elementary through high school. Avelino earned an associate degree from Fullerton College, a bachelor's degree from San Jose State University, and a master's degree from Johns Hopkins University. After playing division one college football and briefly pursuing a career in the National Football League (NFL), Avelino coached at Fullerton College. He also taught as a special education instructional assistant in the Anaheim Elementary School District.
Avelino served as a Councilmember for the City of Anaheim from 2020-2022. Prior to that, he was the Chair of the City of Anaheim's Budget, Investment, & Technology Commission from 2016-2020.
As a Councilmember, Avelino worked to speed up the rollout of COVID-19 vaccines, expand access to mental health resources, develop new city parks, establish a small business assistance program, and increase accessibility to housing, all while being a responsible fiscal steward of tax dollars. He also worked closely with local police officers, firefighters, and paramedics to make neighborhoods safer and improve emergency response times.
As the chair of the City of Anaheim's Budget, Investment, and Technology Commission, Avelino focused on economic growth, improving the city's long term financial stability, and safeguarding public resources on behalf of taxpayers.
In the State Legislature, Assemblymember Valencia will listen, work hard, and build the coalitions necessary to reduce homelessness, protect public health, enhance schools, restore lost jobs, decrease crime, combat climate change, expand infrastructure, and improve the quality of life for the residents of the 68th Assembly District.
Avelino is married to his high school sweetheart, Dr. Monica Valencia, who is a local elementary school principal.